Future Climate Insight for you
Scientific Tool for
Climate Change Adaptation Leaders
The S8DS service is a user-friendly tool to support governmental personnel in making informed decisions for policies, programs, and projects, by putting the best available research-based evidence at the heart of policy development and implementation.

View mode
Designed mainly for climate-related governmental personnel. Three functions
1. Universal settings

2. Extreme events

3. Sharing (under construction)

Simulation mode
Designed mainly for experts and engineers concerned about climate adaptation. These functions are to set conditions for downscaling to calculate future data. Five steps:
1. Area settings

2. Objective settings

3. Simulation properties

4. Land use, urbanization level (optional)

5. Scenario settings

Results mode
To obtain simulation results. Past, future, and differential data can be viewed via web-based GIS. Past and future data can be downloaded in CSV or NET-CDF format.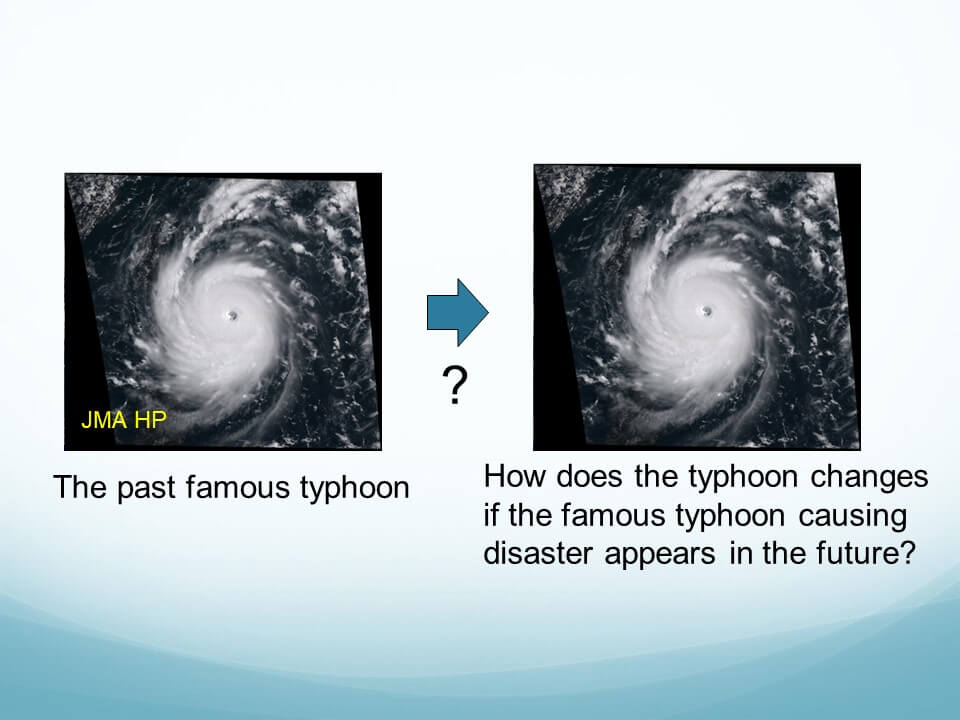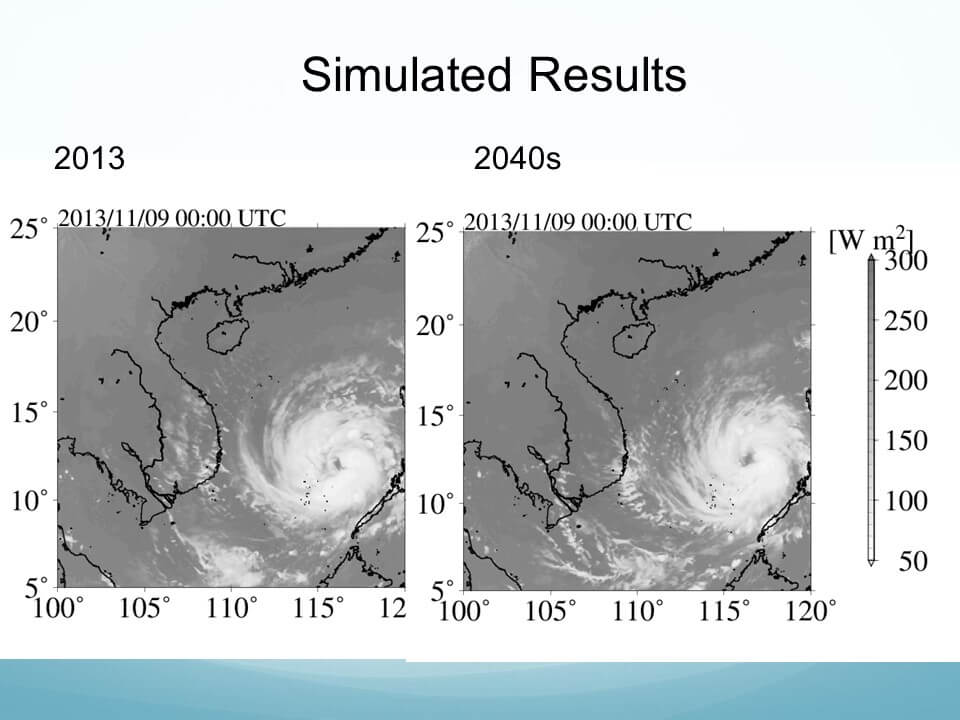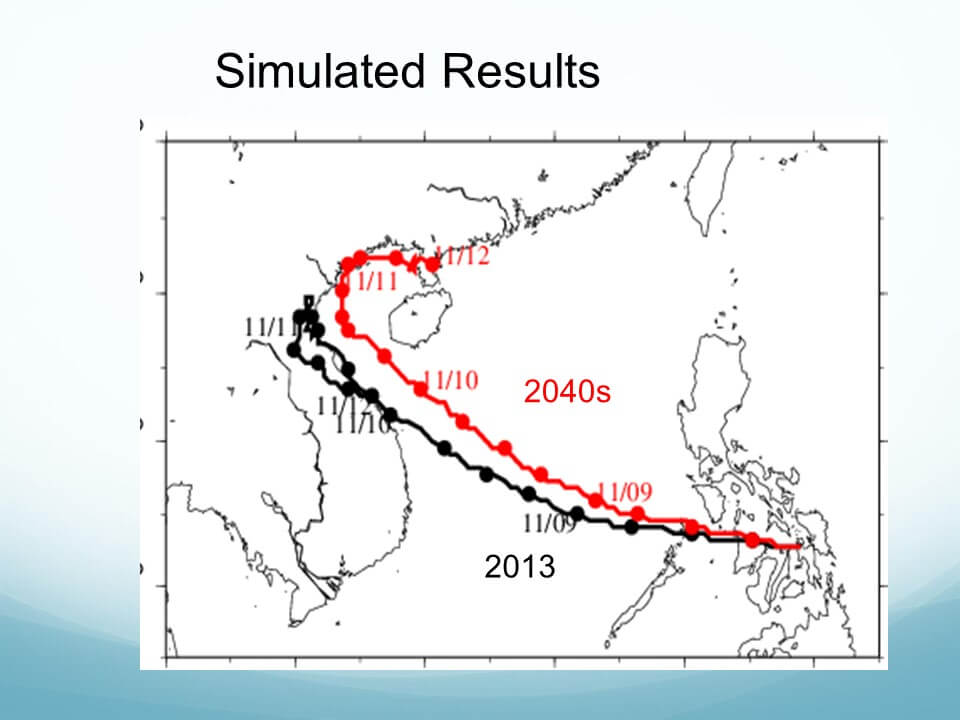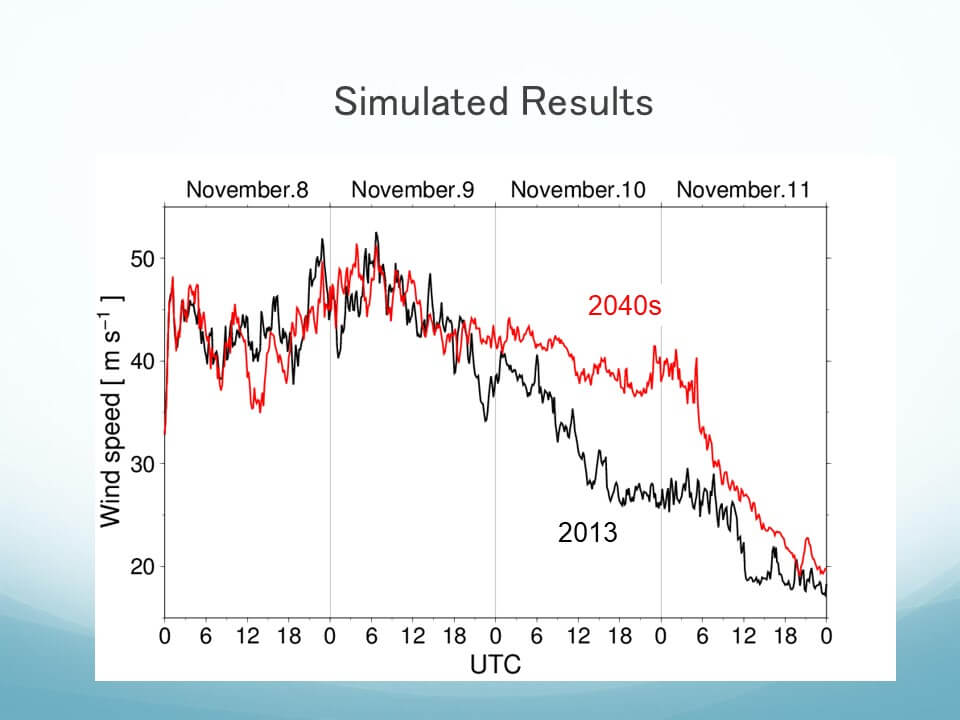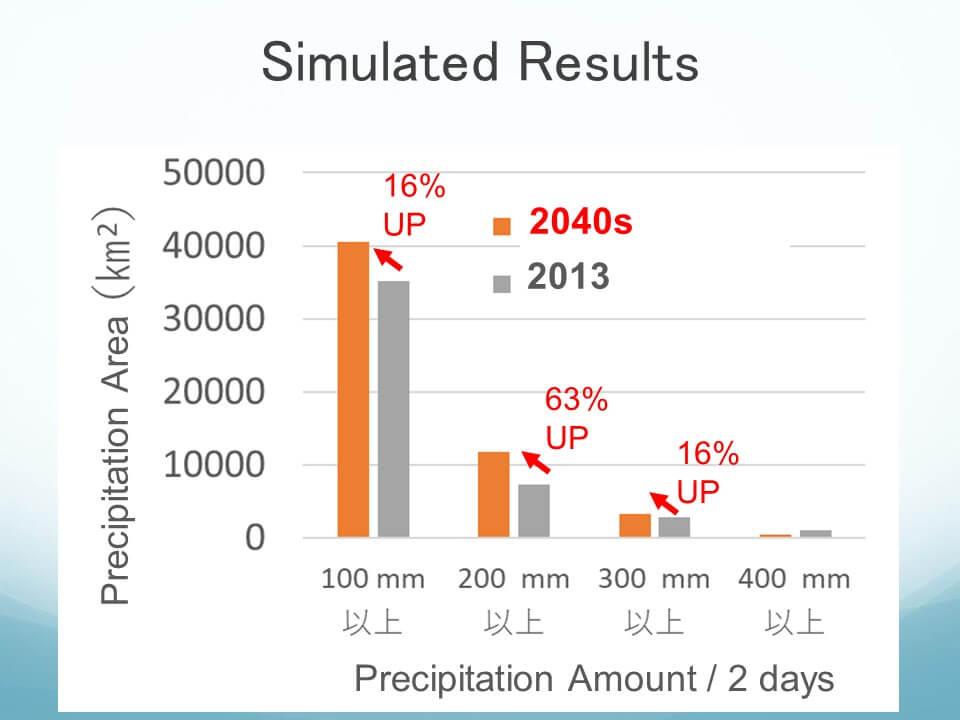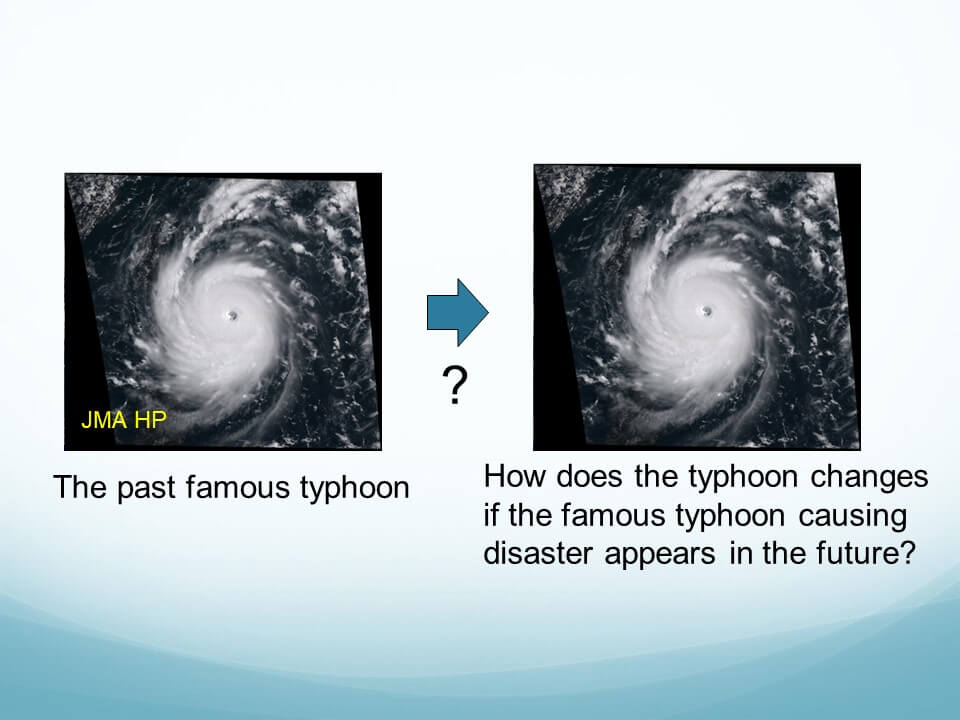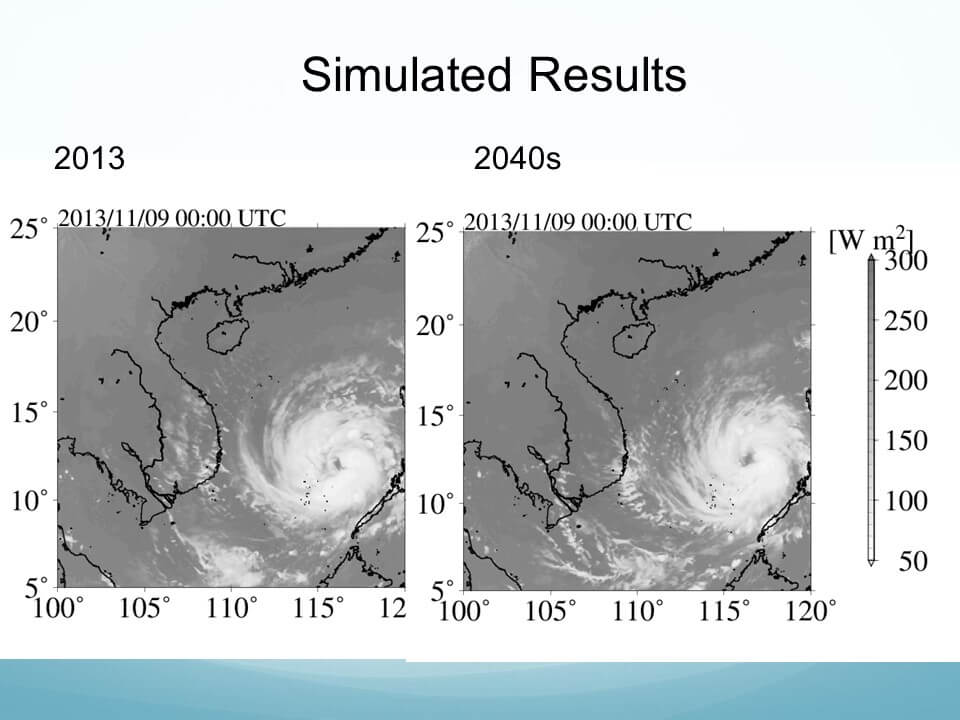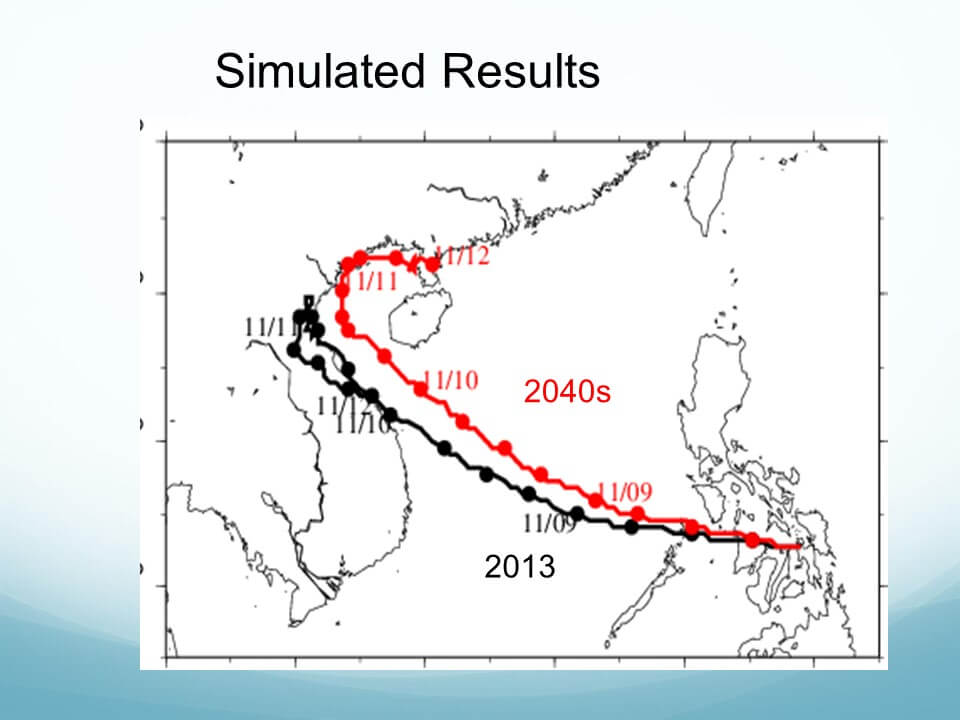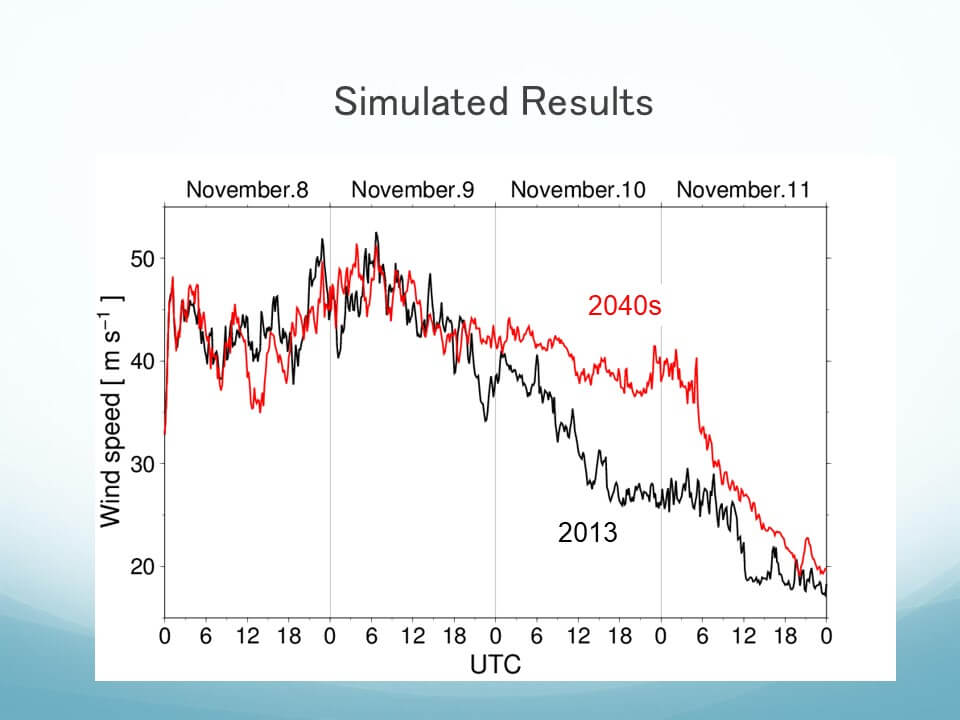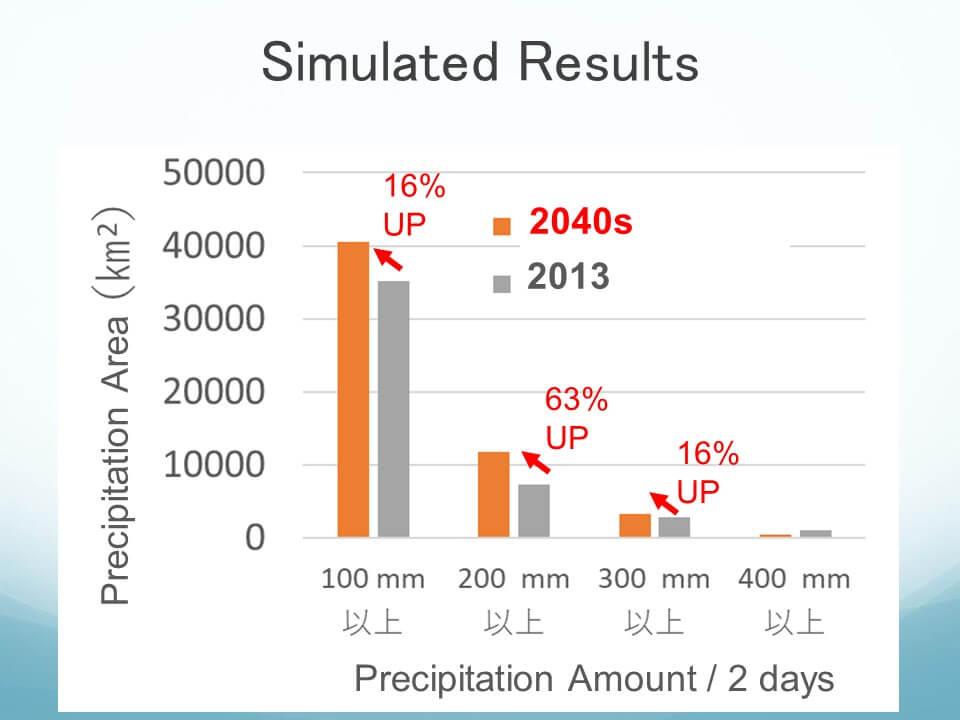 What happens in the event of
a record-breaking typhoon?
The PGW dynamical downscaling method can answer the question "What happens if a record-breaking typhoon or heat-wave appears in the future under global warming conditions based on IPCC scenarios?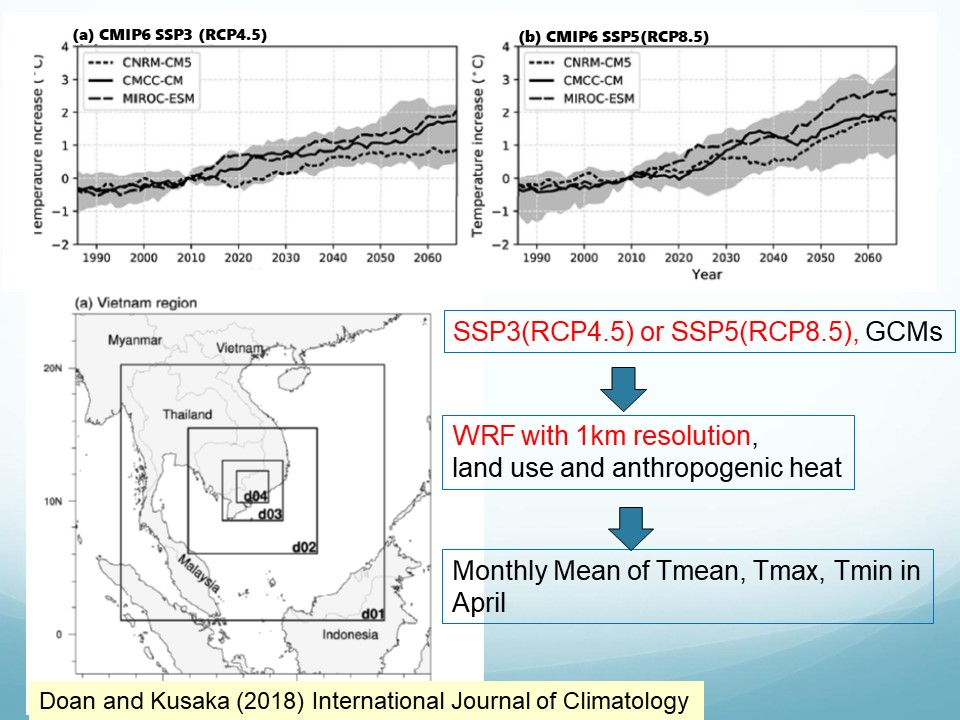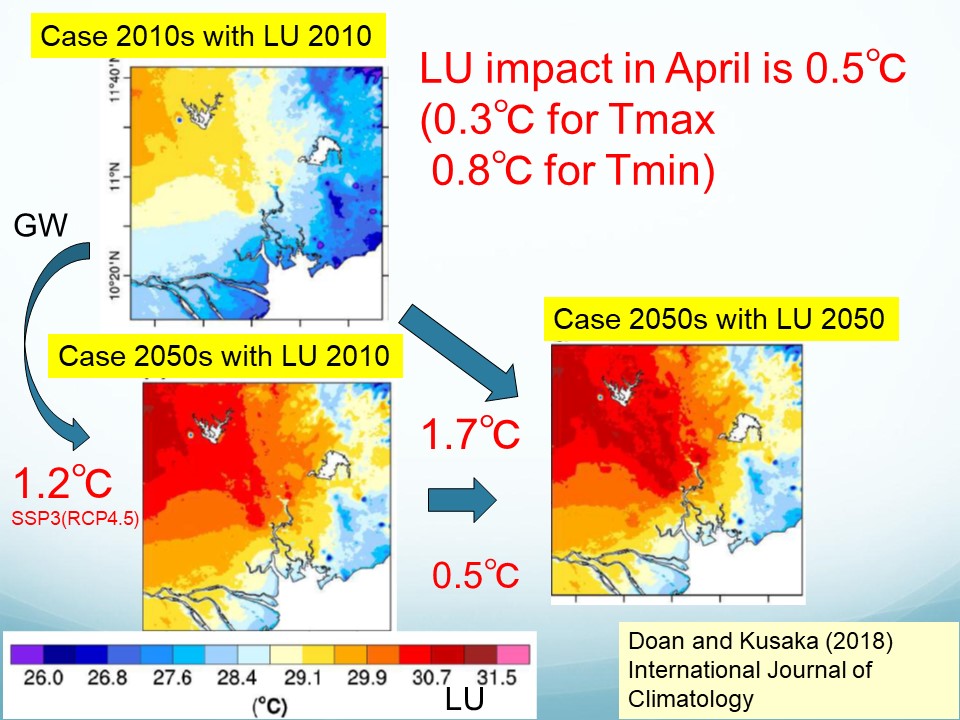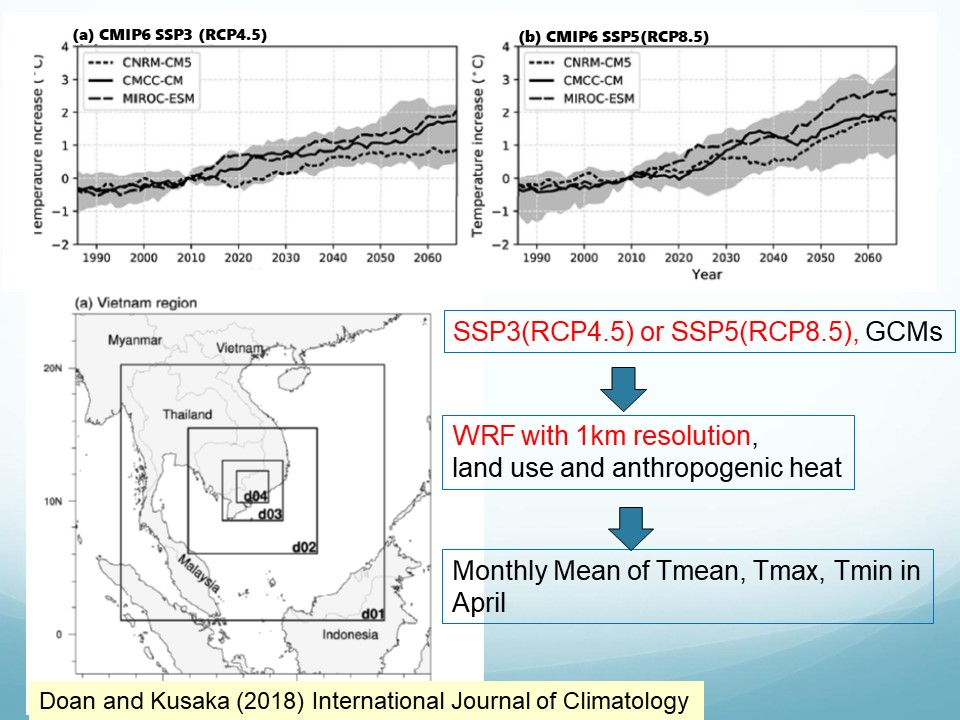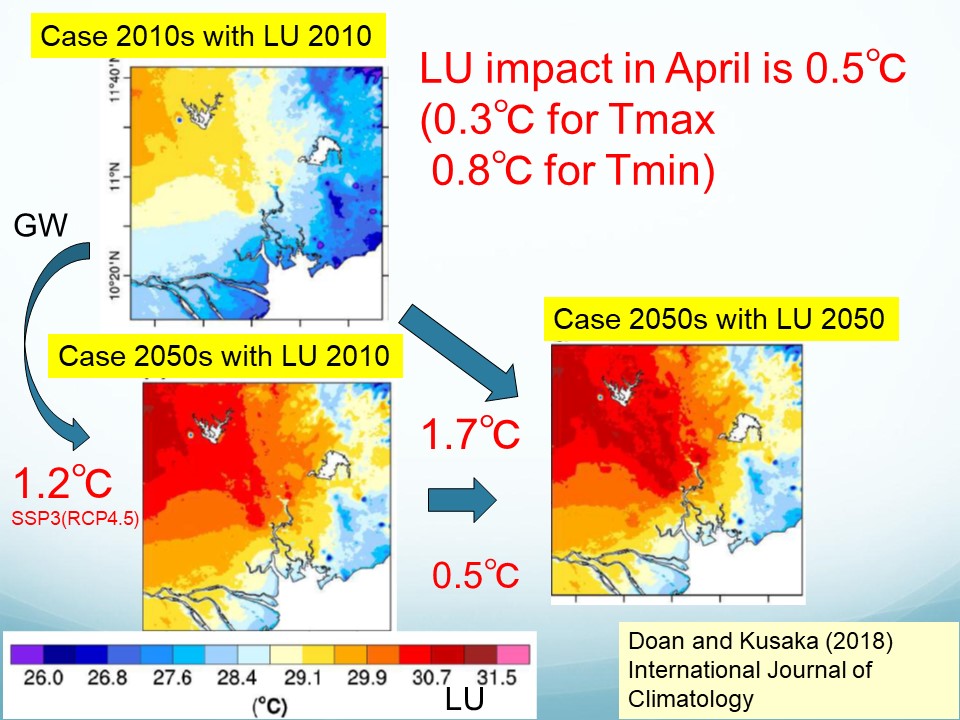 Climate change projections
for Southeast Asian mega-cities
Local impacts in urban areas are influenced by both global climate change and local urbanization, especially in major Southeast Asian cities.
In the future, this tendency will not stop in these cities.
However, most of the climate downscaling studies have not considered future changes of both land-use and anthropogenic heat release.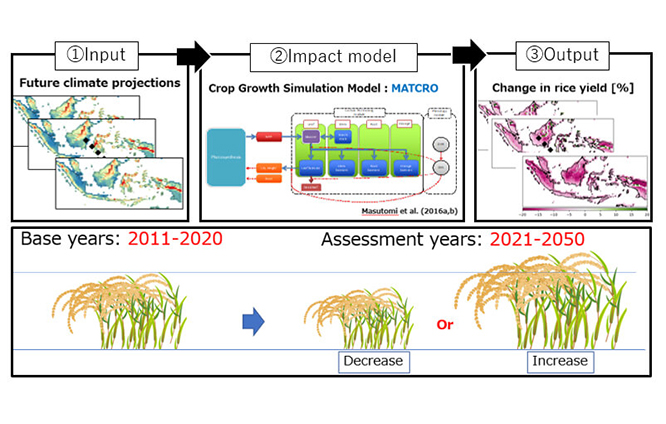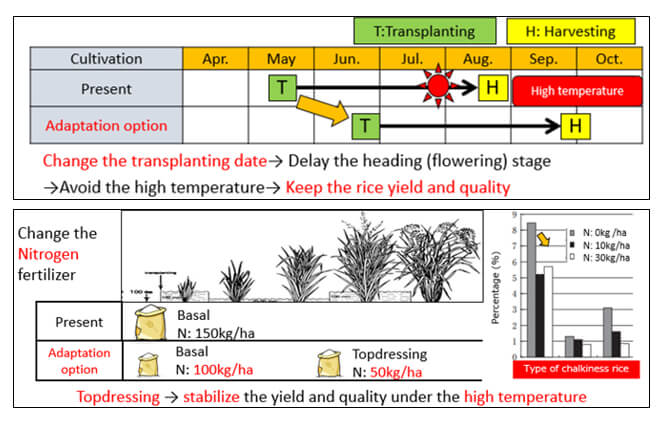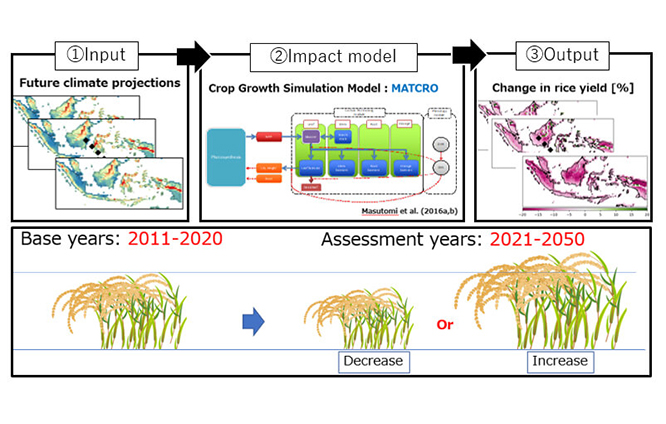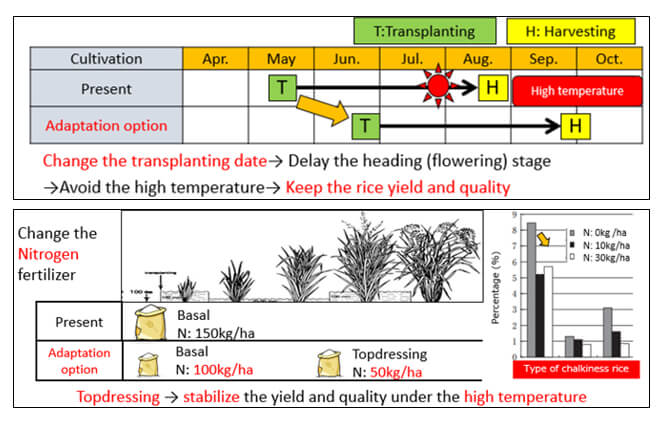 Case study
in agriculture sector
Future rice yields and adaptation option (*) can be simulated by using regional future climate projections of the S8DS service.
*Note: When transplanting should be started in the future? What fertilizers should be used in the future?
Impact models (e.g., crop growth simulation model) are needed to simulate projected future rice yields.
In the future, MOEJ will provide some these models for planning climate adaptation.